Filling the generational void…
Once upon a time, on the Menominee reservation in Northeastern Wisconsin, there was a big pine snake. The big pine snake would slither its way into Marcus Grignon's grandfather's garden on the regular. The snake liked to eat the little critters that they found there, like rabbits, mice, and other rodents. One day, Marcus Grignon's father ran into the snake. He was a small boy at the time, but he still instinctively wanted to protect himself and his family by killing the big snake. "Don't do that, he protects my garden," said Grignon's grandfather, who had observed his scaly friend eating all of the rodents who would otherwise eat his vegetables. He knew that the snake was a vital part of his garden ecology, that the serpent helped protect his family. Marcus Grignon tells me this story like a myth, with a reverence and a slight melancholy. Much of his grandfather's ecology has been forgotten in what Grignon calls a "generational void".
"My father left the reservation for the cities and my grandfather didn't really pass that knowledge on to him," Grignon told me. "And so I am trying to fill that void…I have been devoting my life to indigenous agriculture now for the last 6 years." In those six years Grignon has gotten degrees and awards, and has caused a stir with his activism, namely his efforts to grow hemp on the Menominee reservation. He sees hemp as a huge opportunity to restore the land, offer sustainable alternatives to dirty fuels and products, to make money for his tribe, and even to restore some of his cultural heritage.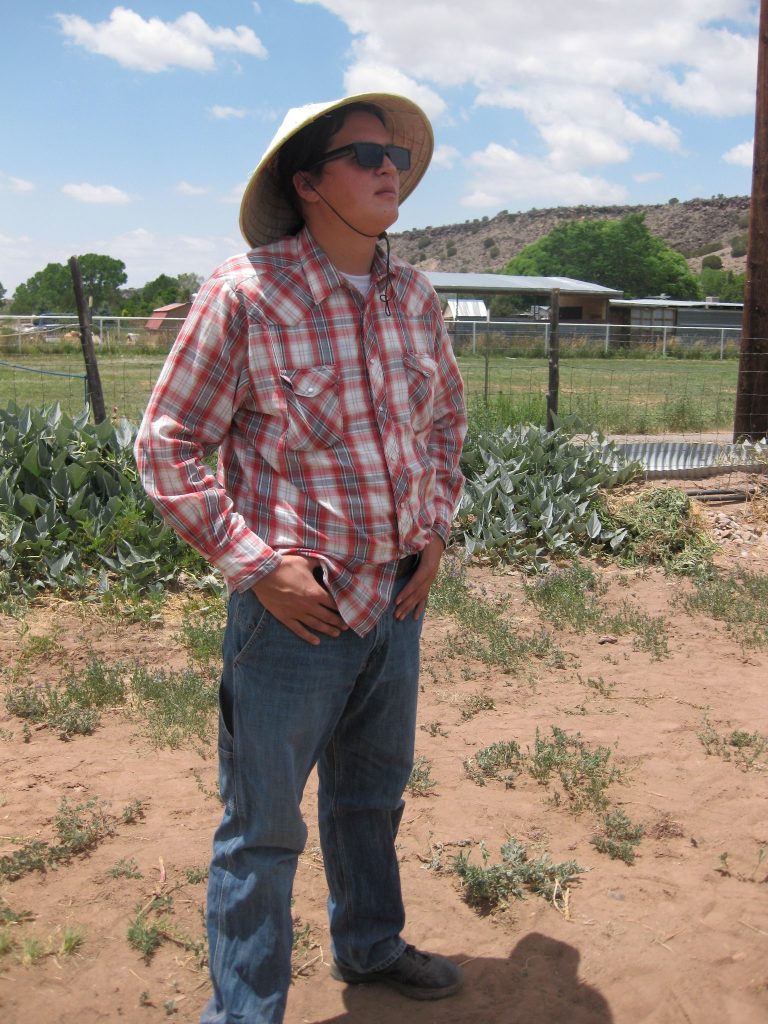 Grignon works with Hempstead Project Heart, which was co-founded by Willie Nelson and the historic Native American activist and former chairman of the American Indian Movement (AIM), John Trudell. He sees himself within a larger Native American hemp movement, which includes people like Alex White Plume of the Oglala Sioux Tribe on the Pine Ridge reservation. White Plume has been a hemp advocate on his reservation for decades, and has challenged the federal government multiple times by growing hemp on his land. Grignon has followed in White Plume's footsteps by growing hemp on his reservation after consulting his tribal government. But it has not been easy for either of these activists. Despite growing hemp (not marijuana!) on their own sovereign lands, both Grignon and White Plume have seen their crops raided by heavily militarized federal police. 
The DEA and Native Soverignty…
Marcus Grignon left his work trailer and headed off to the hemp crop to do his research like any other day when he saw "a man with a large camera and a gun on his side." Grignon seems to have startled the DEA agent, and tells me how "he jumped when he saw me. Walked past me and waved his badge. He kept taking pictures." This small interaction was a prelude of things to come.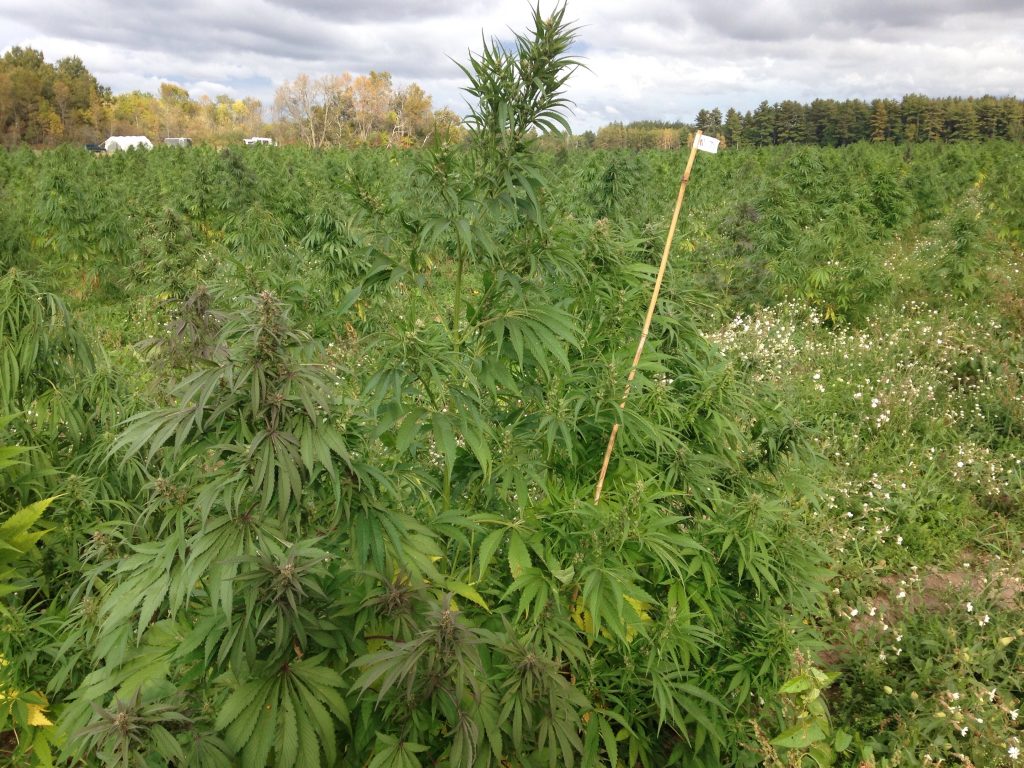 Grignon explains to me how "the Menominee Tribe was working with the Feds since March 2015, trying to find out on a government to government relationship [about] how to grow hemp legally." The Feds officially visited the tribe's hemp crop soon after it was planted, but did not remove the foot-tall plants. It wasn't until harvest time, when "all of those hemp plants had mature seeds on them," that the Feds came back.
The BIA [Bureau of Indian Affairs] and the US Attorney took samples of the crop to a lab, where they came back negative for THC content. Grignon and others working on the project were nervous, but they still hoped that, after months of working with the Federal Government, they would be able to harvest their hemp crop.  Four days after that visit from the Feds, On October 23rd, 2015, Grignon was "driving to work in the morning in hopes to finish harvesting." He recalls the painful day, "when I come over the little hill to the field, I see at least 30 agents in military outfits with automatic weapons pulling out the hemp that was still standing. I hear a helicopter flying overhead. There is a huge bobcat loader. They took all the hemp plants still standing and the soil beneath them and loaded all of it into a dump truck."
The Feds gave Grignon and his co-workers a warrant, and claimed that they couldn't trust the THC test from the field four days before because "the THC testing kit could have been damaged by driving or due to the sun being in a hot car." The Feds then claimed that another lab test indicated that the plants did contain illegal amounts of THC, but to this day they have not furnished these lab results to the tribe.
A year later, and Grignon still remembers the day of the raid vividly. "Ah man, I still get upset when I think about this. They did the same thing to us as they did to Alex White Plume back in 2000 and 2001," he tells me. But Grignon is not defeated. He has used the disappointment to fuel his launch into other hemp related project.
Unearthing Hemp's History…
Since the courts ruled that Grignon cannot grow hemp on the Menominee reservation, he has been focusing on education and advocacy. He spends days wading through all of the historical societies and libraries of Wisconsin to discover original documents about the history of hemp agriculture in the state (after our interview, he sent me gigabytes worth of old photos and documents). He has become the unofficial historian of hemp in Wisconsin.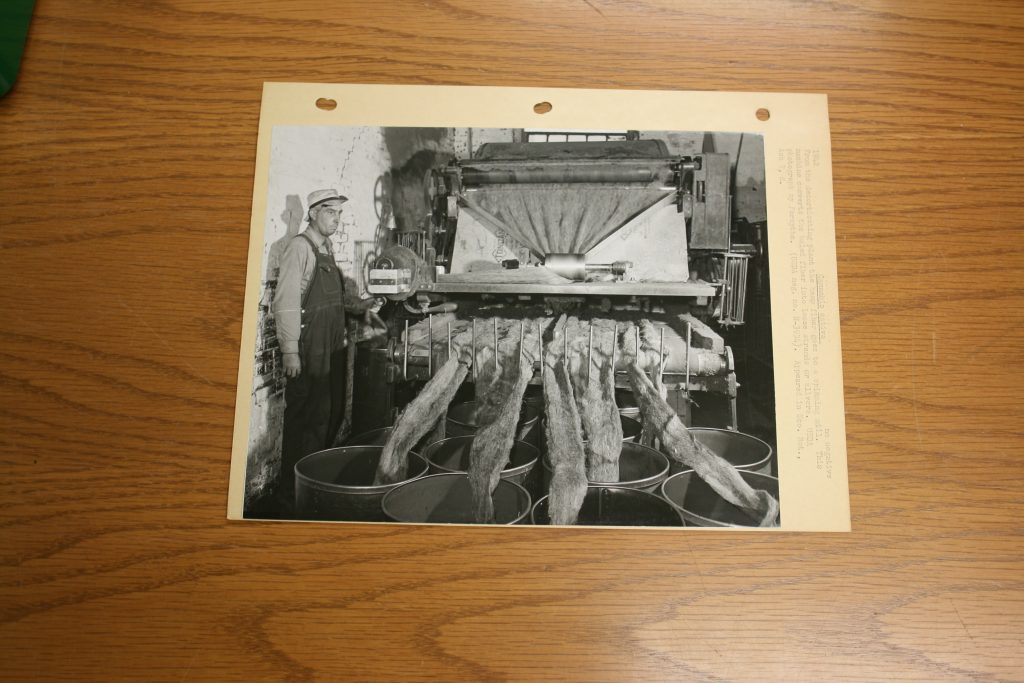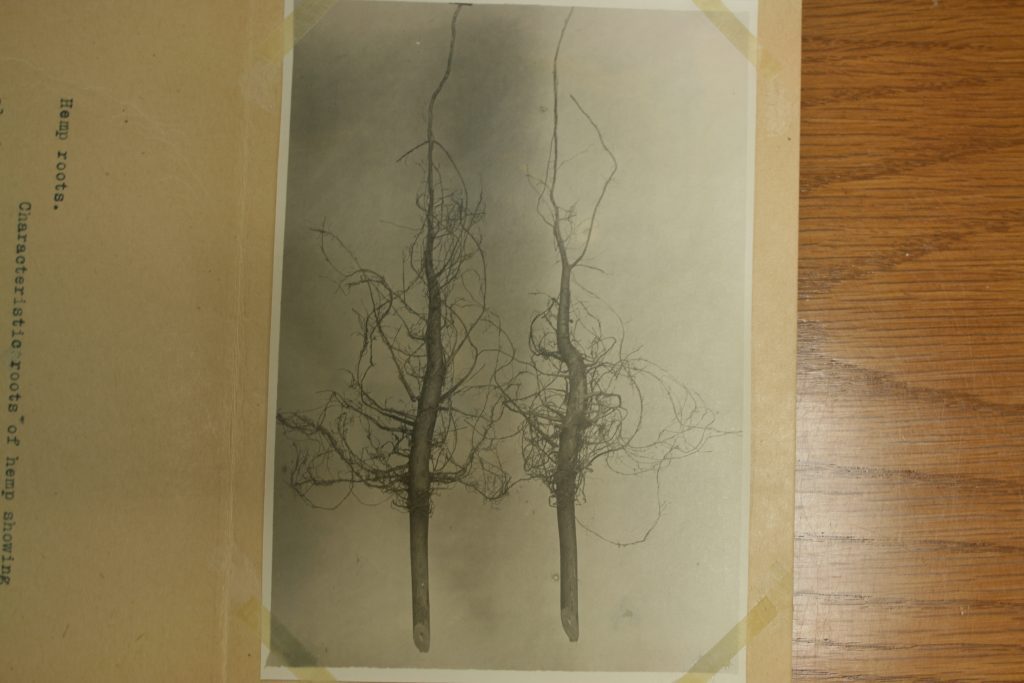 Wisconsin never grew as much hemp as Kentucky did at the height of the industry, but it did become a rather booming hemp economy during the U.S. government's World War II "Hemp for Victory" campaign. At one time, there were ten hemp processing plants in the state alone. "Looking at this old information from the 1930s 1940s and seeing where they left off, I want to revitalize what people were doing with rotating crops," Grignon told me, with obvious excitement. This is where his true passion emerges: biodynamic farming. This method of farming includes concepts like companion planting (the most famous combination being the traditional "three sisters" agricultural trio of corn, beans and squash), crop rotation, and, of course, his grandfather's concept of interspecies symbiosis, illustrated by the snake story.
But biodynamic farming is about more than just growing good crops, it is a way of thinking about the world which understands the deep ecology of our relations. In this way, Grignon's work is related to many other efforts from Indigenous people across the world. And his story about the pine snake reminds me another snake story with an ecological lesson.
The Black Snake at Standing Rock.
"Stop the Black Snake," and "Black Snake Kills" are commonly emblazoned on signs and banners at the Sacred Stone and Red Warrior camps in the Standing Rock reservation, where people have been camped out for months to stop the construction of the Dakota Access Pipeline. These are references to the Lakota prophecy of the "zuzeca sape", the black snake that will come across Lakota land and either destroy the world, or unite it. Many protesters see the $3.8 billion pipeline project as the fulfillment of this prophecy, as the big black snake itself.
The 1,172 mile pipeline is slated to go through North Dakota, South Dakota, Iowa and Illinois, carrying 470,000 barrels of fracked oil a day from the Bakken oil fields. It will go through (actually right underneath) rivers, including the Missouri river, threatening the primary drinking water for the Standing Rock reservation (and many other people). The project also cuts through indigenous burial grounds and other sacred sites, some of which have already been destroyed by construction.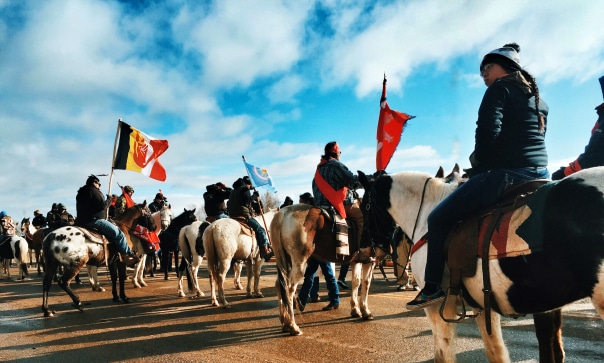 Indigenous communities across the world face the worst effects of environmental destruction and disastrous climate change, which means that they are also on the frontlines of the resistance. Indigenous activists, scholars, and leaders have made the point that climate change is, in many ways, an issue of indigenous peoples' human rights, and that by returning stewardship of natural resources to the historic caretakers of mother earth, we can help to mitigate negative effects. Marcus Grignon talked to me about how his people have been in Wisconsin for at least 10,000 years, and how "the land was taken care of really well for a really long time." But the legacy of colonization changed the relationship to the land, even on the reservations.
Winona LaDuke, the revered Native American activist, explained in recent interview from Standing Rock how a litany of historic evils, from smallpox and ecological destruction to the privatization of native seeds, has made it so that "some tribes have been forced into the fossil fuel economy." LaDuke tells the sad ending to the story: "you end up with a tribe that now has oil revenues that are coming in and they look out there frankly and they say, 'things haven't been going that well out here for us, so we are going to sign a few more of these leases, 'cause after all nothing has ever worked out for us and so we are going to get a little money.'" Rather than being an ecology of mutual aid and growth, like on the old Grignon farm, it's an ecology of predatory violence and forced dependence.
It's within this context that indigenous communities are leading the fight for climate justice (not climate change!), and in which Grignon is trying to grow hemp. This fight is about saving ancestral land and stopping a pipeline, but it's also about restoring a broader, socially and ecologically just system to ancestral lands (which if you go back just a few hundred years is the whole continent, "Turtle Island"). It is within this context of colonization, oppression, and unprecedented ecological destruction that 200 tribes, including historic enemies, have united in their opposition to the Dakota Access Pipeline. The resistance is underway, and as Grignon stated to me confidently, "now we need a solution and I think that the solution is hemp."
Hemp as The Solution.
Grignon is frustrated with people who are hopeless about kicking our dependence on fossil fuels. He wants to tell them, "Here's a solution. One thing is hemp." "People don't really understand that there are other technologies, other raw materials that we can substitute for that urge to use fossil fuels." This is why he has embarked on an educational campaign to show Native American communities that hemp is a viable crop ecologically, economically, and culturally.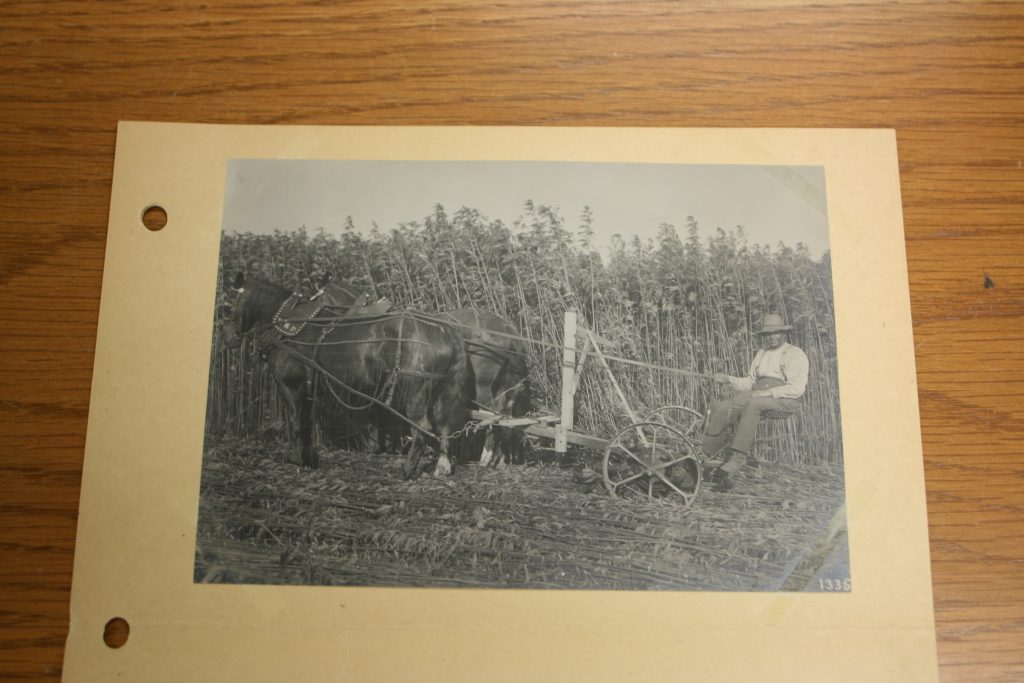 I ask Grignon about the historic relationship between Native Americans and hemp, and his answer is far more interesting and comprehensive than I anticipated. He points me to the work of a 19th century ethnologist, Dr. Walter James Hoffman, who worked with the Menominee people and cataloged their language. In his documents there are multiple words for hemp-fibers, and a word for "wild hemp," which is "shä'nap". Grignon says that traditional knowledge about using hemp has been lost "through assimilation," but he is hopeful that it can be brought back, just in time to help his people adapt to some of the devastating and unavoidable effects of climate change.
The Menominee people use splints from the black ash tree to weave baskets. However, due to climate change, the invasive emerald ash borer beetle has moved into black ash forests, nearly extincting the tree. In his research, Grignon has discovered that his tribe historically wove baskets with hemp, and so he hopes that the crop can "fill a void for a lot of those traditional crafts." He feels particularly hopeful about hemp because "it still has a tie to our culture, because we still have a word for it."
The Future of Hemp on The Reservation…
Before any of this can happen, people need to be able to legally grow hemp on their reservations. This will require that the federal government changes its tune and begins to treat Native American reservations like the sovereign nations that they are, at least extending to them the same rights that are given to states (such rights would allow them to grow hemp under the 2014 Farm Bill that legalizes hemp growth for research). Despite a promising memo released by the feds last year, they have continued to enforce federal laws against hemp on reservations.
Grignon thinks that the federal government is afraid to grant rights to the reservations because of "the whole idea that if you give tribes states' rights, and the ability to function as a state, then you lose that opportunity to keep them confined… because right now tribes are confined." He points out that projects like the Dakota Access Pipeline would not be able to go through if tribes were treated like states.
The ongoing protests at Standing Rock, rooted in Native American spirituality and unity, are a testament to the growing movement for Native American sovereignty and ecological responsibility. Grignon speaks with the passion of youth and the authority of a deep ancestral connection when he tells me "that's just how it's gonna be in the 21st century… if we continue to work together and create a unified voice, things are going to change."